Roll Feeds
Mecon feeders use precision Servo motors and controls, precision drive systems and heavy duty components to provide quick accurate indexing of material. They are designed to pull from an accumulation loop (not directly off the coil), and accurately position the material each cycle.
Fast, Flexible Operation. RThe controls are locatd on a console or pedestal for convenient entry of job settings. Setup time is reduced to seconds, just enter the values using the keypad. Roll positioning accuracy of +/_ 0.002" can be achieved with the sevro driven roll feeds. The drives provide precision control of position, speed, acceleration and deceleration https://www.casinonorske.com/.
Features:
Diagnostic display of operating status and faults
Feed before press or press before feed modes.
Upper feed roll is driven is driven using a constant mesh 4 gear train, gears are hardened 4140 steel
Hardened vertical side guide rolls align the strip to the tooling
Entry ramp rolls support material to ensure smooth flow from loop to feeder
Accurate Part-to-Part Advancement
Roll position accuracy of .001 (inch) can be achieved with Mecon electronic roll feeds. Servo drives provide gradual, and controlled, acceleration and deceleration. Stock payout is smooth and rolls do not slip.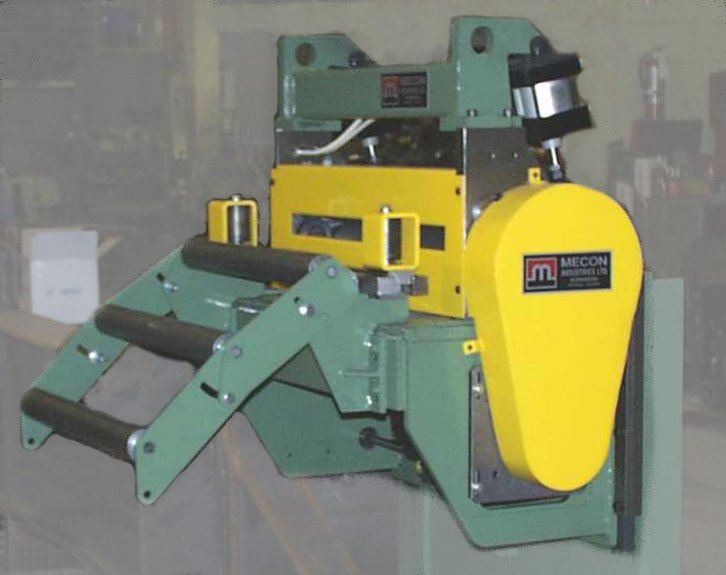 High Capacity, High Performance Machine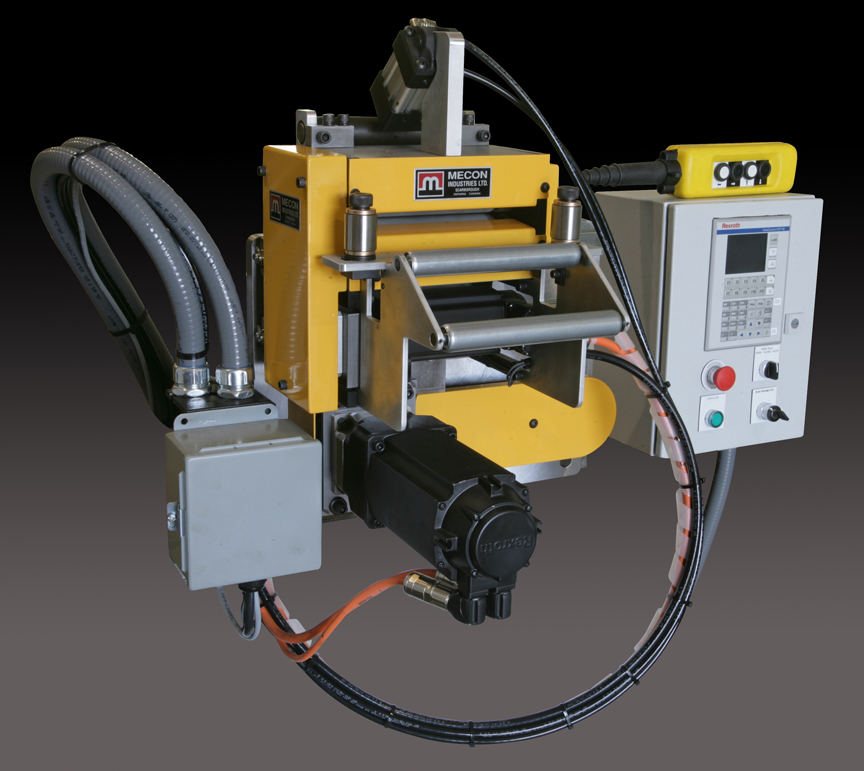 Feeder with Anti-Backup Option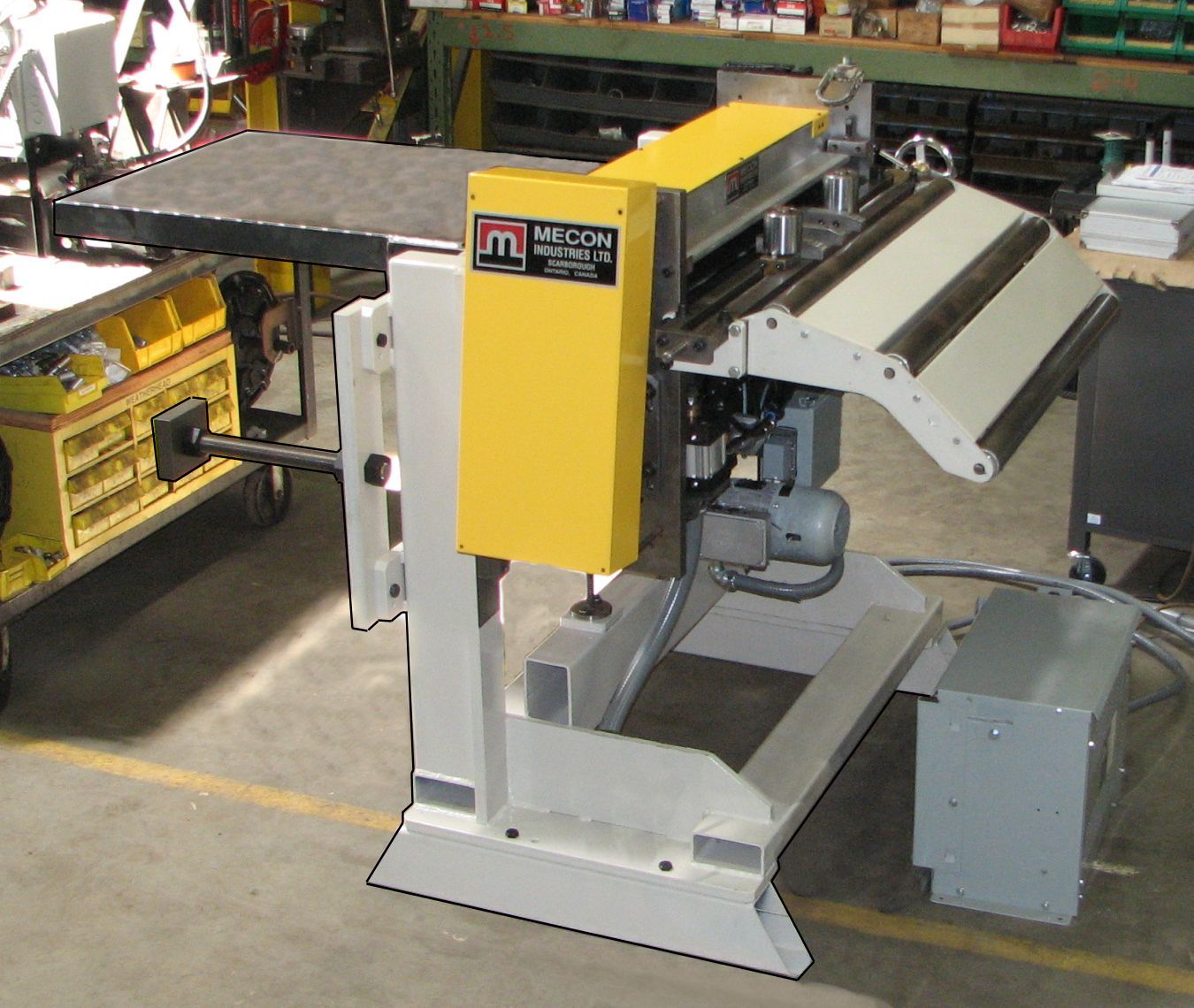 Feeder on Floor Base
Side Shifting Feeders
Mecon offers roll feeds with a servo driven shift base to allow optimum use of material.
The standard control has 3 pre-prograrnmed patterns. Shift and Feed distance are simply keyed in at the operator's console. Select the pattern, press start and the machine is ready to run. Custom programs available.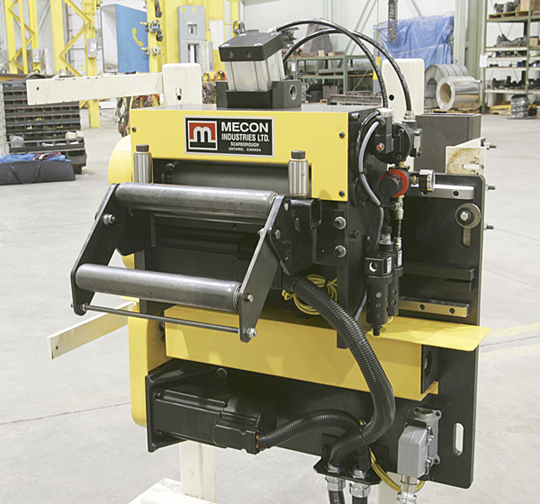 Side Shift Feeder on Floor Base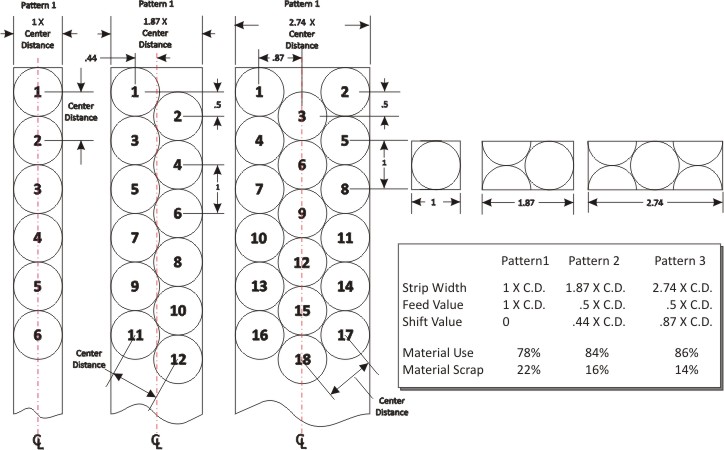 MECON HOME         MECON COIL HANDLING      MECON COIL HANDLING EQUIPMENT