REELS – Single and Dual Spindle
The reel is used in most uncoiling, recoiling applications. It can be fitted with a variety of drive and braking systems, combined with coil cars. pinch rolls, power straighteners, overarms, rolling mills or configured as a stand alone machine.
Reels are the best choice for thin, prefinished and other mark sensitive materials.
They support the coil on the inside diameter and thus avoid stock deformation problems.
Suited to wide ranges of material
Give precise control of the material
Can unwind or rewind
Available as single or dual spindle
Quick coil change times using dual spindle versions
Available with various drive and brake systems
Prevents damage to soft, prefinished, and mark sensitive material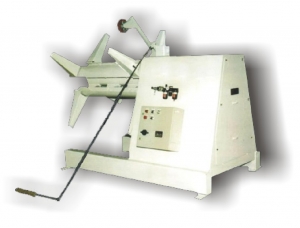 Click edit button to change this text.