Uncoilers are a major component in:
Press Feed Systems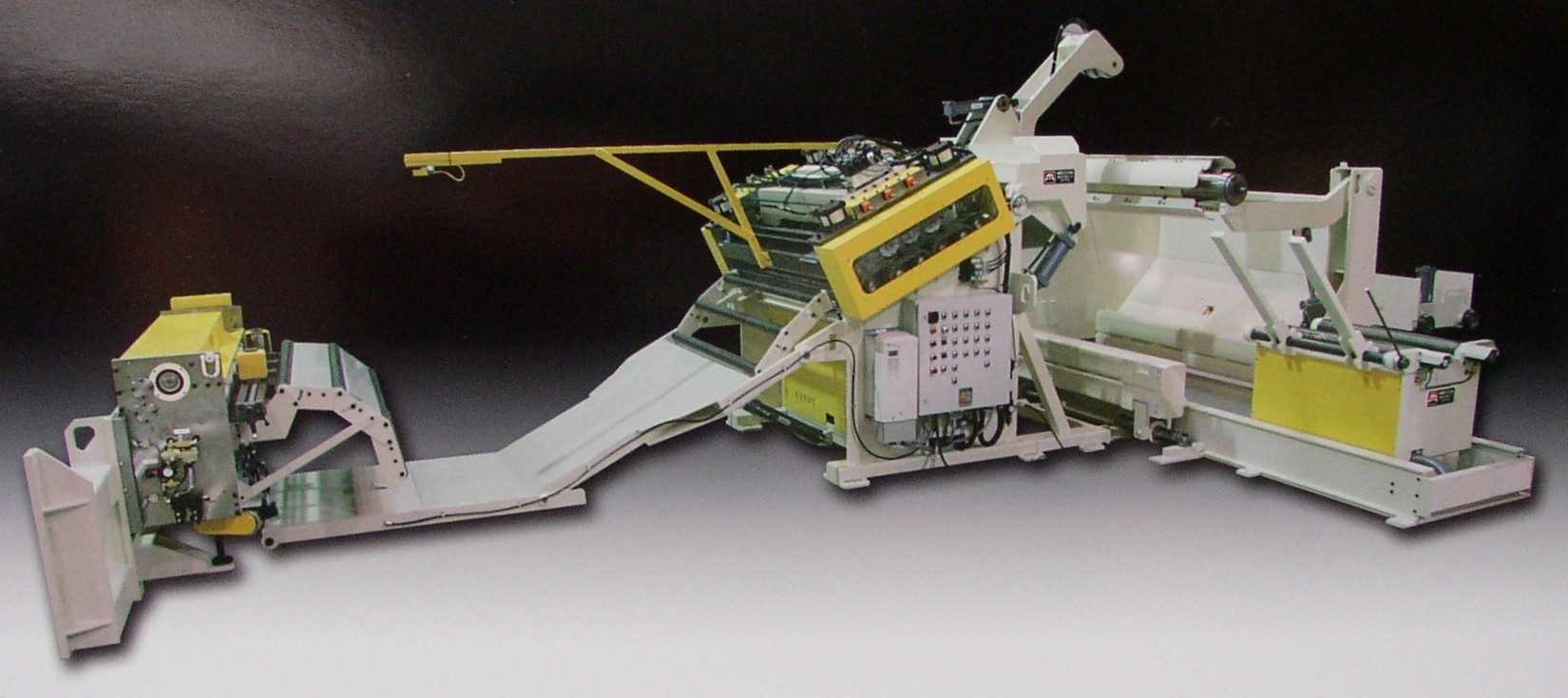 Dual Spindle to Reduce Down-Time
Mecon Industries is equipped to help solve your challenging production problems. Our objective is to design and build equipment which maximizes productivity, operator safety, and return on investment.
Reduced downtime for coil changeovers may make the difference between profit and loss. Fast loading, easy "hands-off" operation makes for a streamlined, safe and profitable operation.
Powered Straightener with Drag Reel, Laser Loop control, Servo feeder floor mount.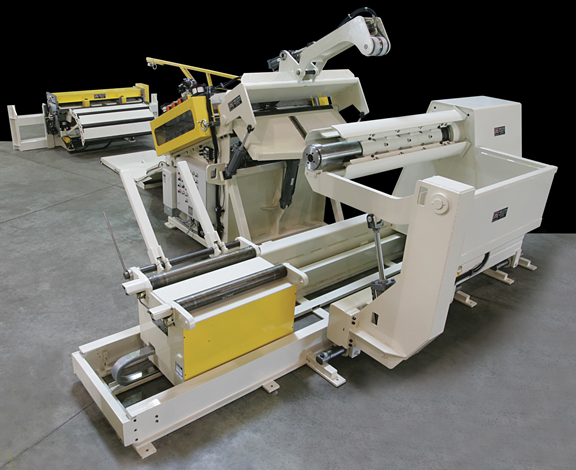 Complete Uncoiler system: Press mount Feeder, Threading Table, Straightener with Heavy Duty Threading, Uncoiker with support arm and Coil car with powered rolls.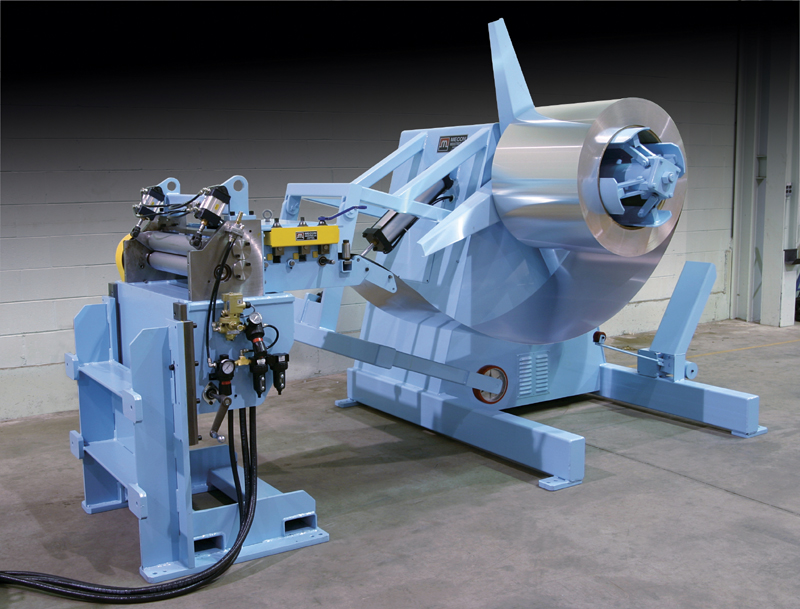 Very cost effective uncoiler solution
Floor mount Feeder with Pull-Thru Straightener, Motorized Uncoiler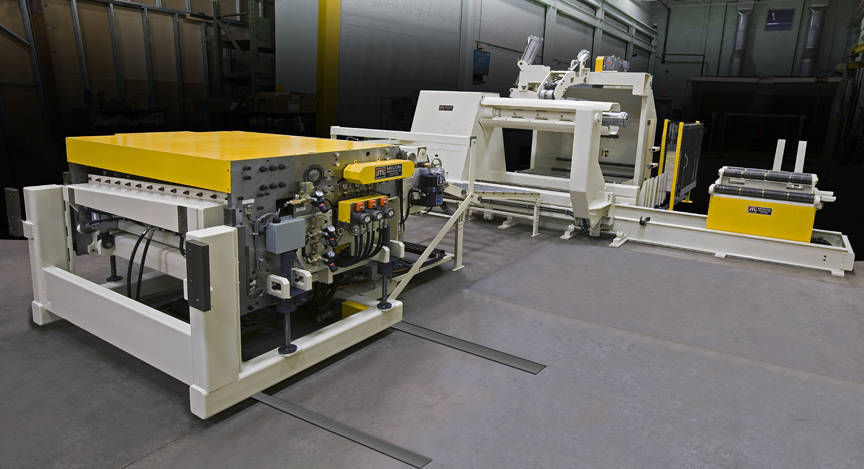 Uncoiler system for Cut to length, (CTL) line
Coil Car, Uncoiler with coil chute, Threading Equipment, Powered Straightener and shear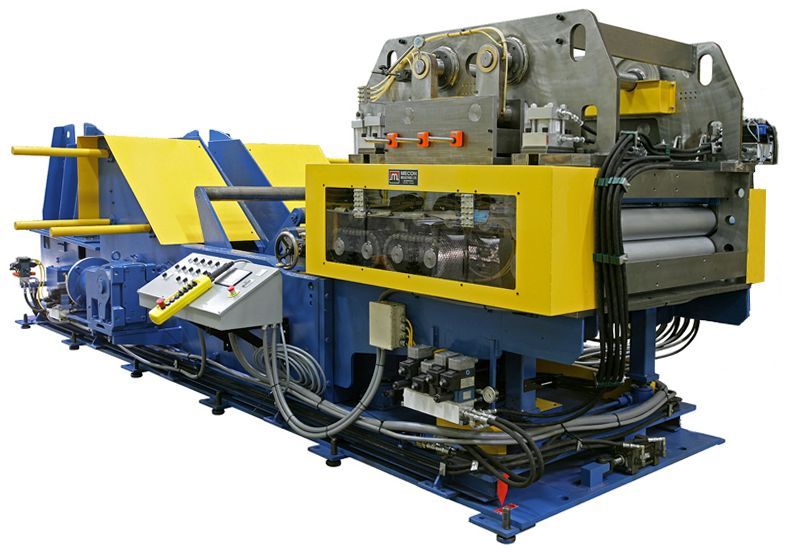 Coil Car, Uncoiler, Threading Equipment, Powered Straightener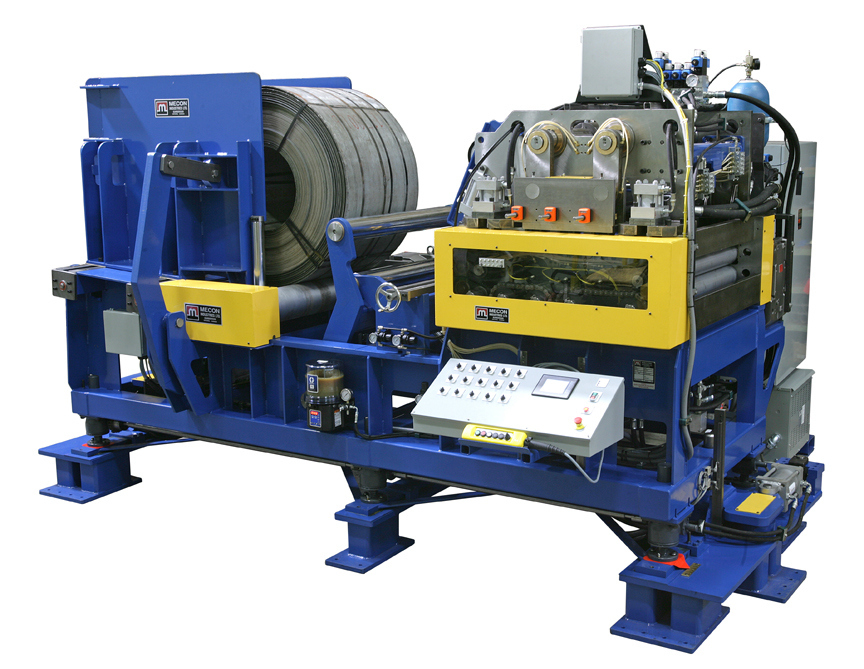 Compact Cradle Uncoiler with Servo Powered Feeder-straightener with Pilot release.
Side shifting base front and back for alignment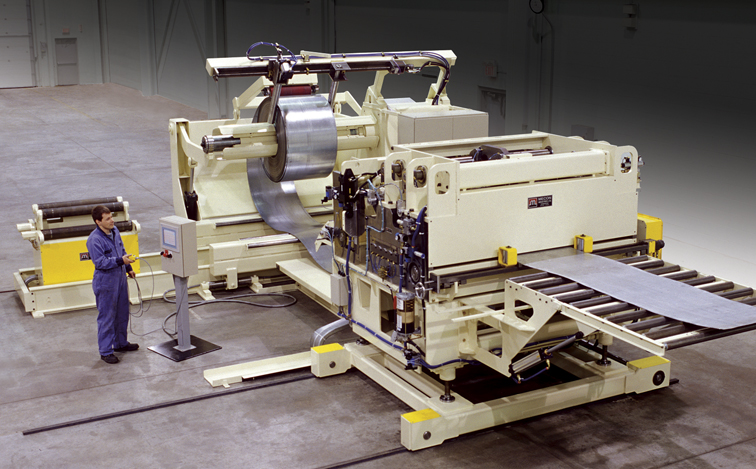 Large Uncoiler System
Coil car, Uncoiler with  Roller coil keepers, Powered feeder – straightener, Shear and Roller table
The choice when plant space is limited. Requires far less overall floor area than conventional systems. This computerized processing line combines a coil car, uncoiler (with strip alignment and threading), and feeder-straightener, resulting in a compact, fully-integrated system.
Main features:
Single operator.
Easy to load.
Hands-free threading for safety.
High capacity / high performance.
Compact – saves floor space.