Mecon Industries is a leading coil handling equipment manufacturer in Canada!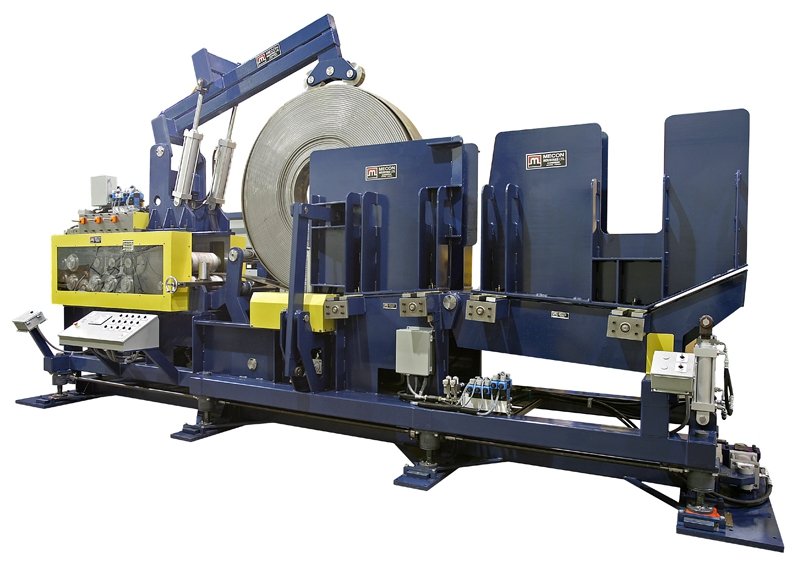 How Mecon became a successful coil handling equipment manufacturer?
The answer is simple: Mecon Industries design, engineer, and build coil handling equipment for its Canadian, US and international clients in its large facility under one roof. This in-house approach allows them to control and manage all aspects of the design and production from start to finish. Mecon Industries stages its coil handling equipment in its Toronto's production facility before shipping to insure that it functions as required. This allows Mecon to tune and make adjustments requested by the end user, you the customer,  in a controlled environment rather than later in the field. We use coils supplied by the customer to guarantee correct operation when installed, the testing was done with your production material.
Consolidating design, engineering, production and testing at one location makes Mecon Industries an outstanding equipment manufacturer. Our clients receive fully operational coil processing lines,  ready to serve their purpose. We take pride in offering solid engineering designs, precision workmanship with guaranteed quality, durability, reliability, and cost effectiveness.
What are the costs of coil handling equipment in Canada?
Mecon Industries is a very cost effective coil handling equipment manufacturer. We have tools that will guide you through the main parameters needed for estimating costs involved. Our online form for coil handling equipment quotations can assist in identifying major factors affecting coil handling equipment choices. Mecon's online product catalog of coil handling and processing equipment showcases our product line with detailed technical descriptions, performance data and other useful information.Mecon Industries is truly at the forefront of coil processing progress as one of Canada's top coil handling equipment manufacturers. Our engineers and designers are constantly looking for new ideas to improve our products. Mecon builds the most advanced coil handling equipment in our Toronto's headquarters and supplies it to many Canadian, US and international customers. Our production facilities are equipped with the latest technology and are backed up by a team of highly skilled and experienced staff who have been in the coil handling equipment industry for years.
In-House Manufacturing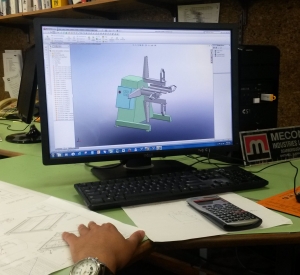 Designing coil handling equipment with Solidworks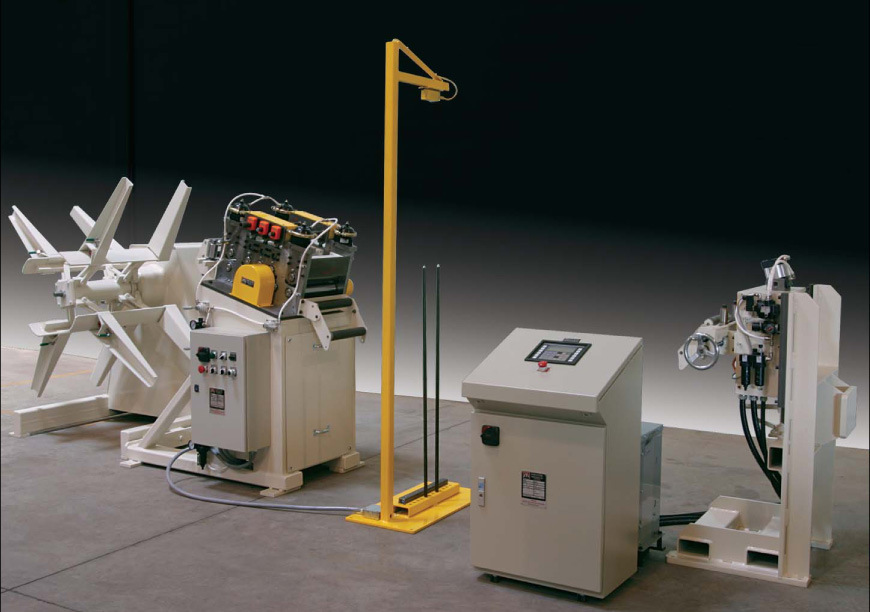 Coil handling line: uncoiler, straightener, Loop control, console, feeder. A full press feed line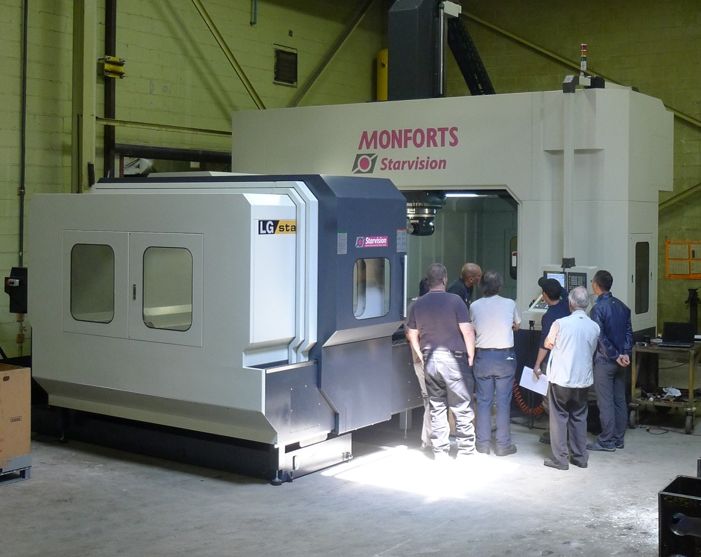 Our engineering and design department is fully computerized. We are constantly looking for new ideas to improve productivity and safety.
Engineering documents and operating manuals are maintained at Mecon for each machine shipped.
Teamwork is part of our long-term success. Most of our employees have been with the company for many years. Giving students the opportunity to train in our facility maintains our high level of skilled manpower.
Mecon engineering and manufacturing have made important contributions to increased productivity in the coil processing industry.
The building of coil handling and press feeding equipment is not an assembly line process. Each system is an assembly of equipment designed to function together to customer requirements.
With Mecon, there is a single source responsibility for the client to fall back on. You will know the status of the project and who to turn to with your questions.
Mecon has modern equipment operated by skilled craftsmen. This man-machine team results in high quality at competitive prices.
Mecon manufacturing combines fabricating, conventional, CNC machining, grinding and ten-ton material handling capacity. Details and finishing are important – nothing is left to chance.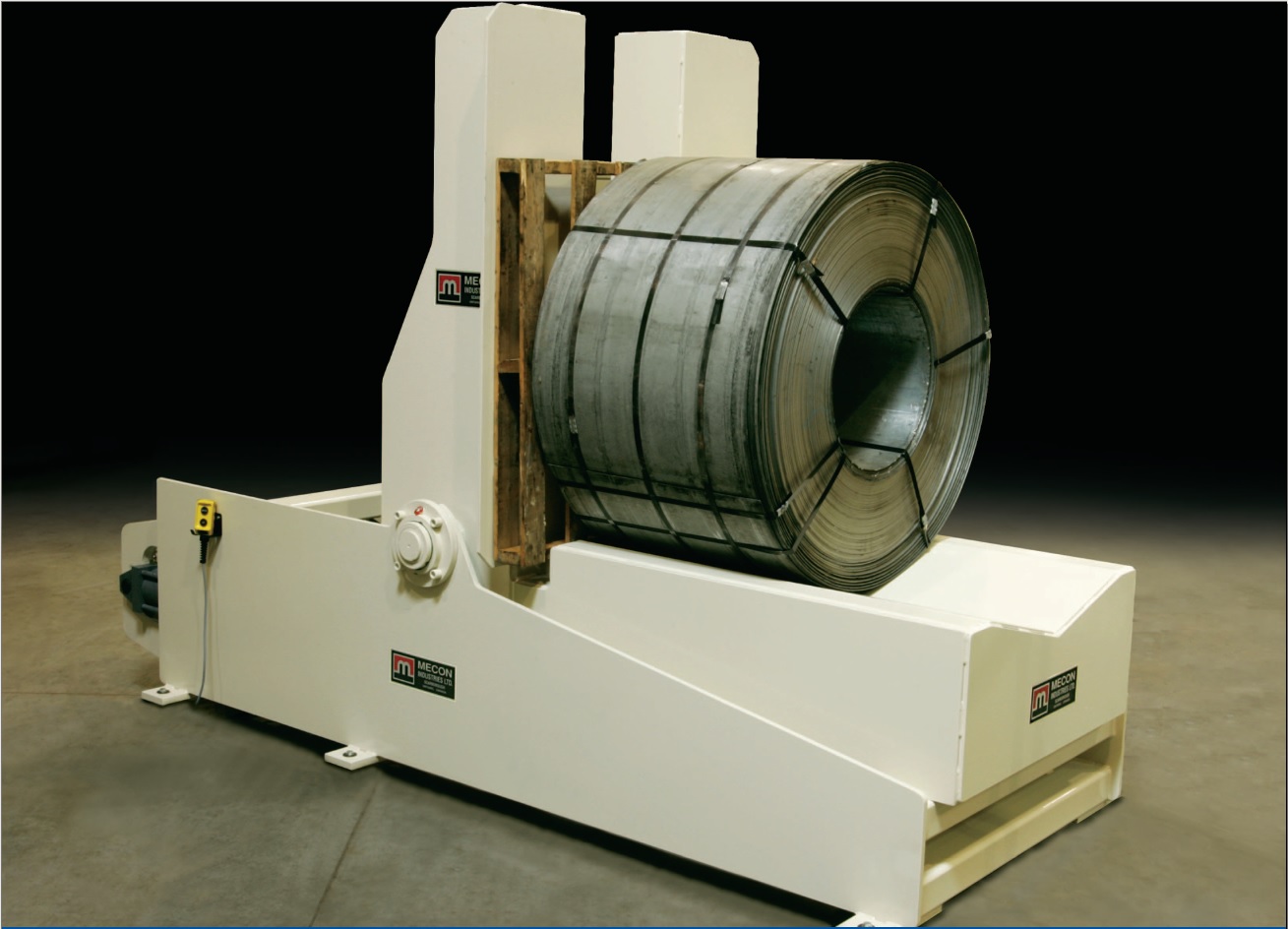 An Upender, part of a Coil handling line
All design, cutting, machining, and assembly is done in-house to Mecon's exacting standards.
All machines must pass factory testing before release to customer.
Each machine benefits from an engineering review to assure use of the highest quality components and technology, consistent with the best in the industry.
Final check-over and testing of equipment is completed before shipping.
Interested in finding more information about our coil handling equipment, call +1-416-751-1901, Mecon Industries, the leader in supplying steel coil handling equipment. Our knowledgeable engineering staff will be happy to assist in making the right choice.
Full description of our coil handling technology, please download a copy.
Uncoiler Uncoiler Uncoiler Uncoiler Uncoiler Uncoiler Uncoiler Uncoiler Uncoiler Uncoiler Uncoiler UncoilerUncoiler Uncoiler Uncoiler Uncoiler Uncoiler Uncoiler Uncoiler Uncoiler Uncoiler Uncoiler Uncoiler UncoilerUncoiler Uncoiler Uncoiler Uncoiler Uncoiler Uncoiler Uncoiler Uncoiler Uncoiler Uncoiler Uncoiler UncoilerUncoiler Uncoiler Uncoiler Uncoiler Uncoiler Uncoiler Uncoiler Uncoiler Uncoiler Uncoiler Uncoiler UncoilerUncoiler Uncoiler Uncoiler Uncoiler Uncoiler Uncoiler Uncoiler Uncoiler Uncoiler Uncoiler Uncoiler Uncoiler