Uncoiler System Rebuild and Repair
Mecon Industries is a leading Canadian based manufacturer of both standard and custom equipment! Our company's strength is in handling complete projects from initial design, to build, to operational testing. Our capabilities allowed us to take on jobs from many different industries. We also support our equipment or any other coil line equipment by providing preventive maintenance service and training. We also refurbish old equipment increasing performance and safety. Examples:
Mecon  400fs Feeder-Straightener
Completely disassemble
Steam cleaned
New paint
New Wiring
New PLC controller
Upgrade Drive(s)
Improved performance and safety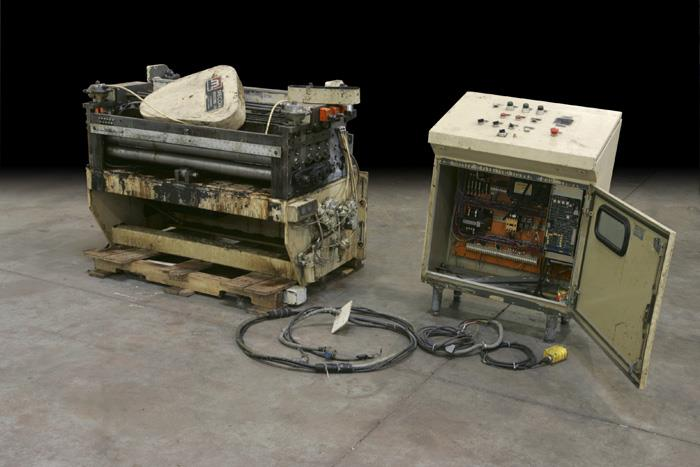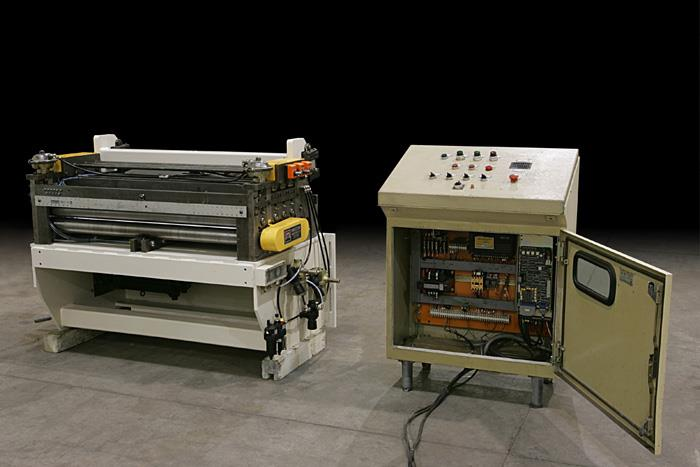 International Controls   20K x 48 Uncoiler Feeder/Straightener
Completely disassembled
Steam cleaned
Painted
Re-wired
New PLC control system
New drives
New bearings
Worn parts replaced
Improved performance and safety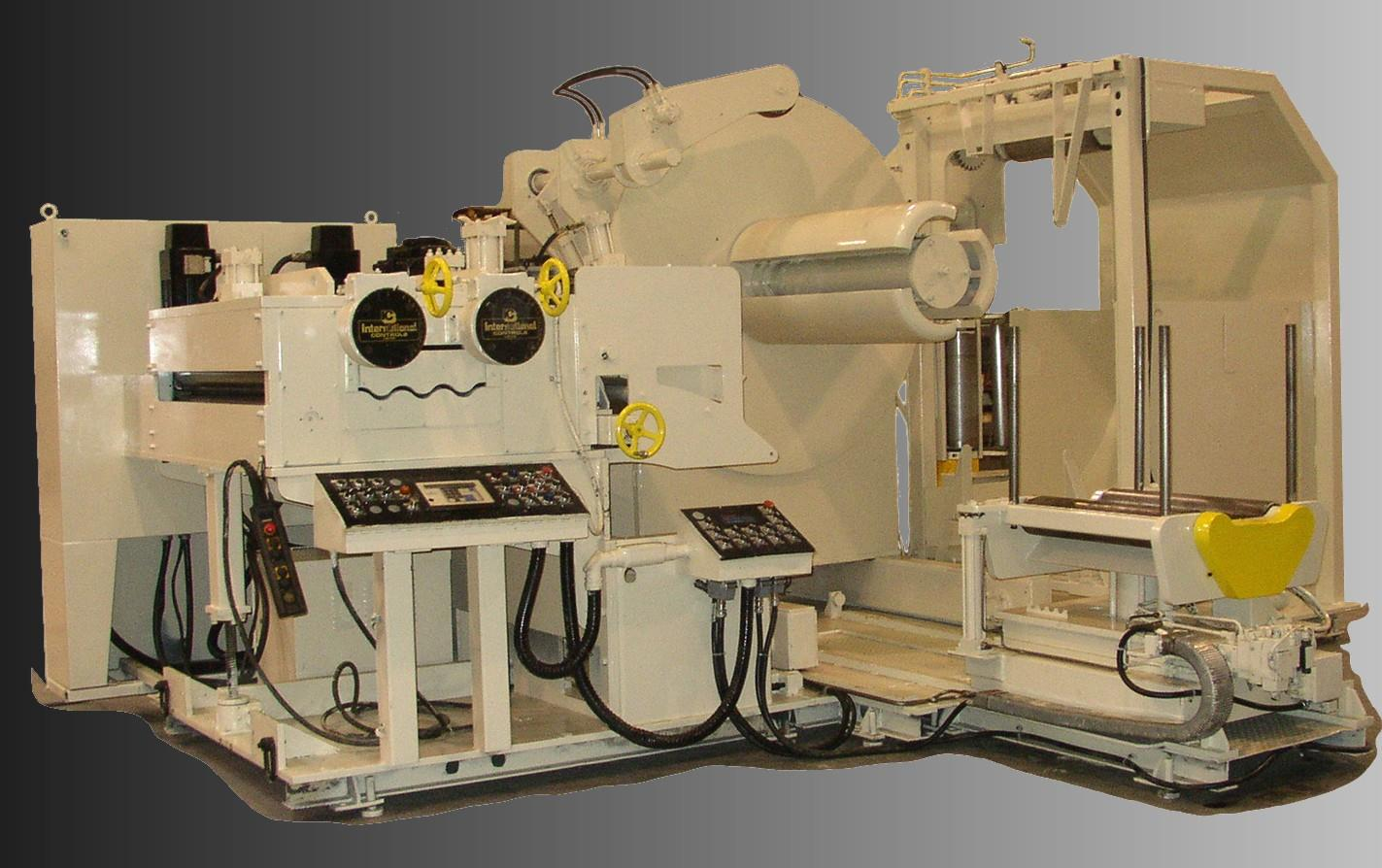 Detailed rebuild of Feeder-Straightener system
clean and disassemble feeder straightener assembly
replace all roller bearings, needle bearings, and bushings for feed and straightener roll assemblies.
replace all sprockets and chains.
replace cam follower bearings including grease line for straightener backup assemblies
replace feed roll and transfer gears and bearings
repaint floor base, frame, guards
reassemble and test functions of machine for proper operation
Includes above noted parts which are normally found to experience wear due to typical long term use. This quoted scope of work does not include any other manufactured machine components or purchased components other than those specifically mentioned above as        the condition of such can not be determined until disassembly and inspection occurs.
During the course of inspection, disassembly, and rebuilding of your machine, parts may be found to require repair or replacement that can not be determined beforehand. In such cases we will provide a list of additional materials and labour required.
MECON HOME         MECON COIL HANDLING      MECON COIL HANDLING EQUIPMENT