WHICH UNCOILING METHOD IS BEST? REEL OR CRADLE
Both types of uncoiler have advantages and limitations. In general, the reel works well with thin to thick material, the cradle works well with thicker materials.
Consider the Reel if:
Material is sometimes thinner than 0.080″
Rewinding full or partial coils
Precise tension control is necessary
Material marking is critical
Straightener is pulling the material off the coil
Powered uncoiling of materials thinner than 0.150″
Consider the Cradle if:
Material is always thicker than 0.080″
Rewinding is not important
Tension control is not important
Material marking is not critical
Powered uncoiling of materials thicker than 0.150″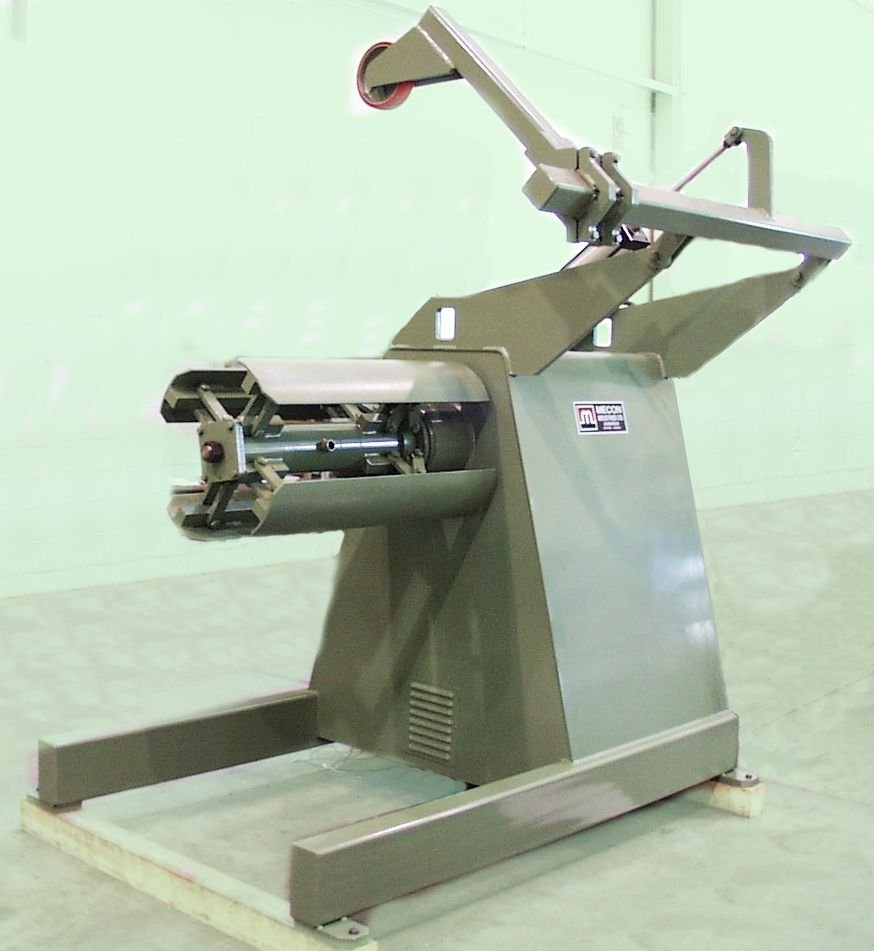 Coil Reels
Coil reels are used as uncoiling devices' because they inherently avoid stock deformation problems. The stock is supported on the center core of the coil and is unreeled as required. Mecon Industries, a coil reel manufacturer in Toronto, provides rugged and proven designs for uncoilers that require minimum maintenance and have a long operating life. Check our online uncoiler catalog to see detailed technical data.
REEL UNCOILER SELECTOR GUIDE->
ADVANTAGES
Coil reel is suited to uncoiling a wide ranges of material
Coil reel is easily able to maintain programmed tension downstream
Can be drag braked or powered unit
Coil reel can be adapted to uncoil or recoil
Can easily rewind unused material
Coil reel is less costly than cradles
DISADVANTAGES
Coil core may be required for thin materials.
Overarm necessary for thick materials.
Material loops required between machines.
Coil reels are less tolerant to misalignment.
Accepts limited range of internal coil diameters.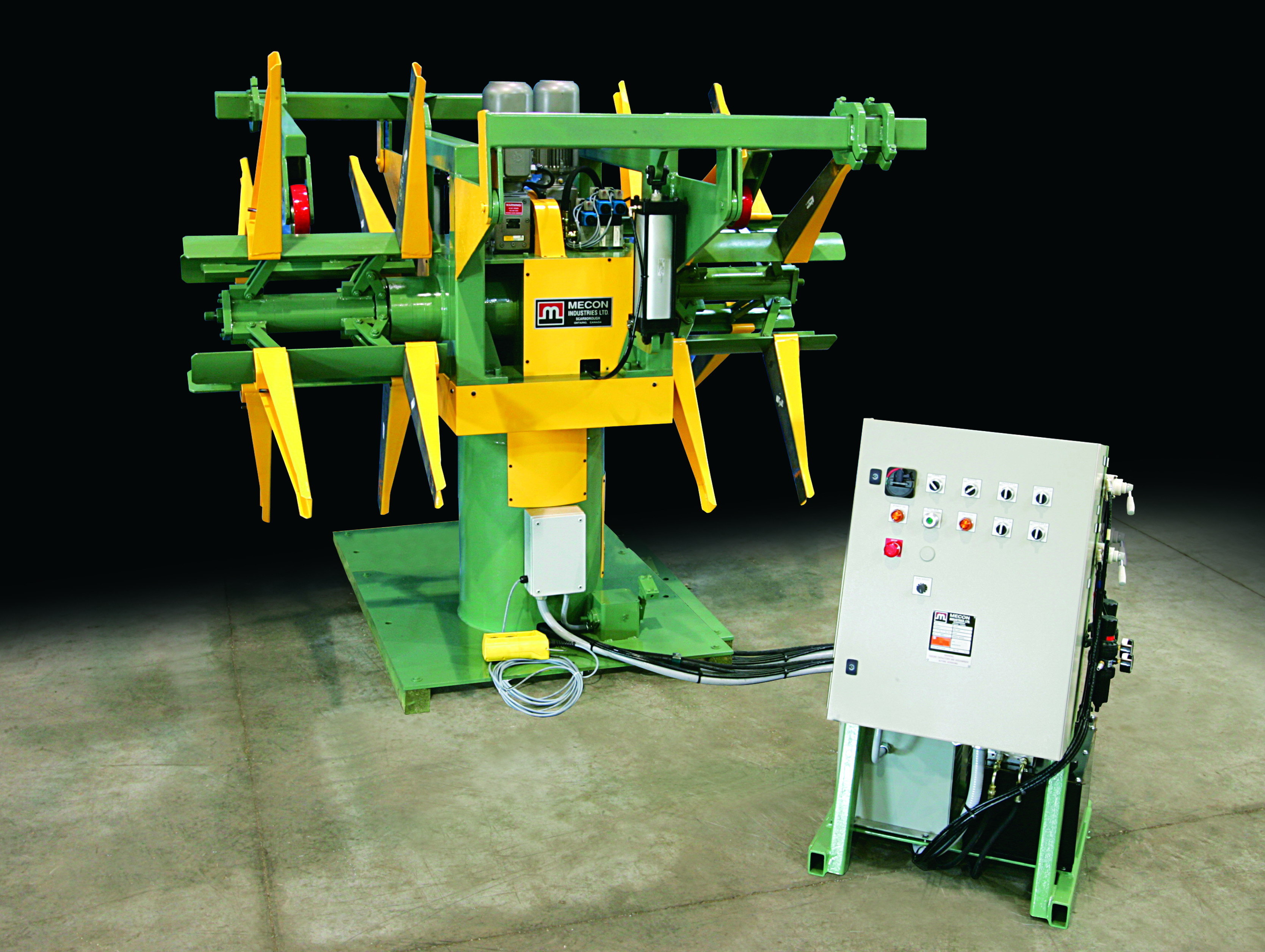 Motorized Double Reel Uncoiler with Overarm
Mecon Industries has been building coil handling equipment for years.
If you looking for an uncoiler manufacturer , Mecon Industries  has the right system for you. Our advanced technology and experienced staff have been designing, engineering and manufacturing coil handling equipment  since 1963! We know what it takes to produce the industry best uncoiler systems.
Some examples of our uncoilers are presented below. You can find the following models of coil reels: Motorized Double Reel, Motorized Reel, Motorized Reel with Coil Car and Overarm. Call to discuss your requirement.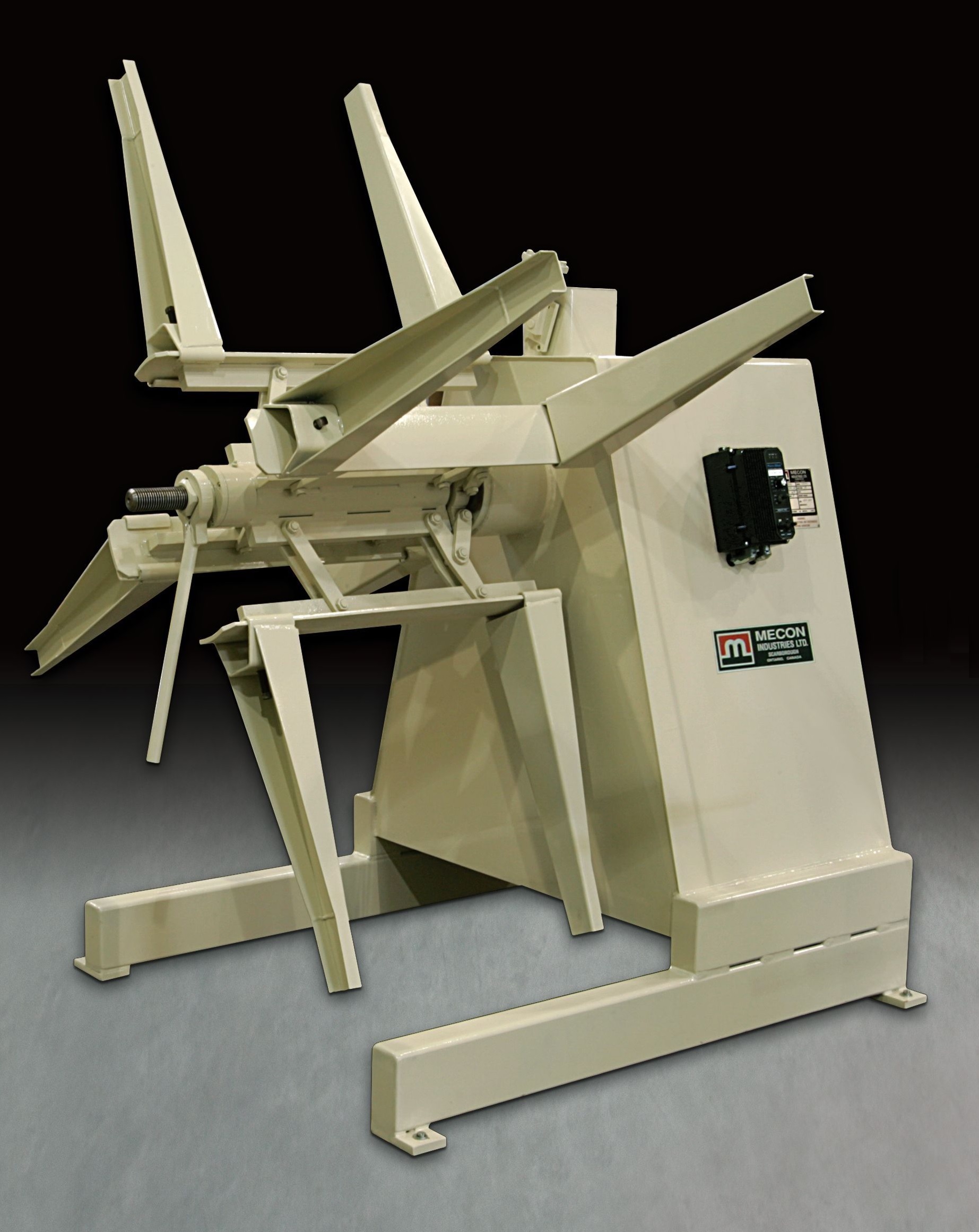 Motorized Reel Uncoiler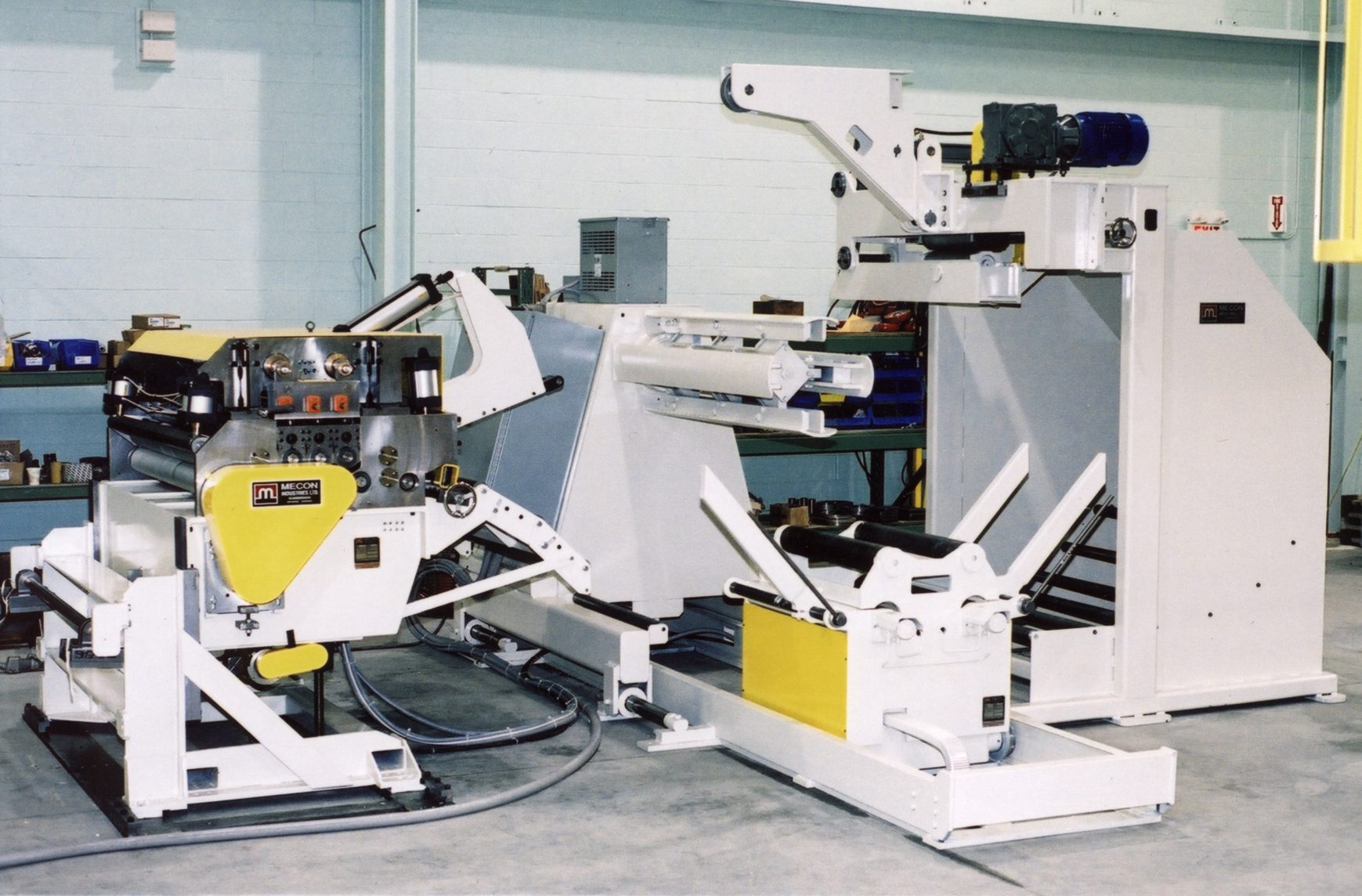 Motorized Reel Uncoiler with Coil Car and Overarm
Coil Cradles
Easy, fast loading of coils is the single most important benefit offered by cradle-type uncoilers. They are often used in combination with straighteners for faster loading and adjustment, low power requirements and maintenance. Cradle-straighteners also save plant floor space.
DISADVANTAGES
Must be powered. Not suited to a drag pull-off system.
Can be difficult to rewind unused material.
Cradles are not recommended for use with pre-finished stock, or soft material, as weight of coil on rollers may cause surface marks or deformation.
ADVANTAGES
Suited to process thick material.
Easy and safe loading of coil.
Accepts any range of coil I.D., and wider ranges of O.D.
Confinement of coil helps in control of heavy materials.
Straightener is easily built-in and synchronized with process speed.
Suited to addition of threading systems for routing of heavy materials into feeds.
Can be relocated to more than one work area.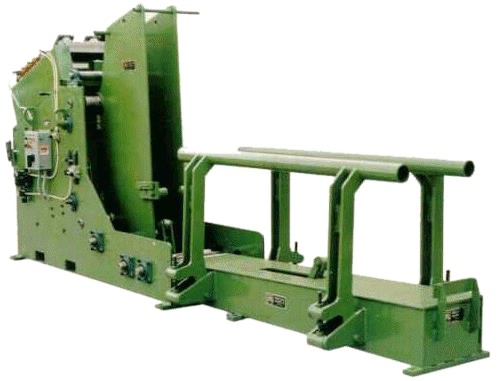 Uncoiler Cradle-Straightener combination with coil ramp
Uncoiler Cradle-Straightener combination
If you need more information from the experts, please give us a call at +1 (416) 751-1901 to discuss your process requirement with our  knowledgeable engineering staff . You can also request a quote via    

Coil Handling Equipment Quotation form

.